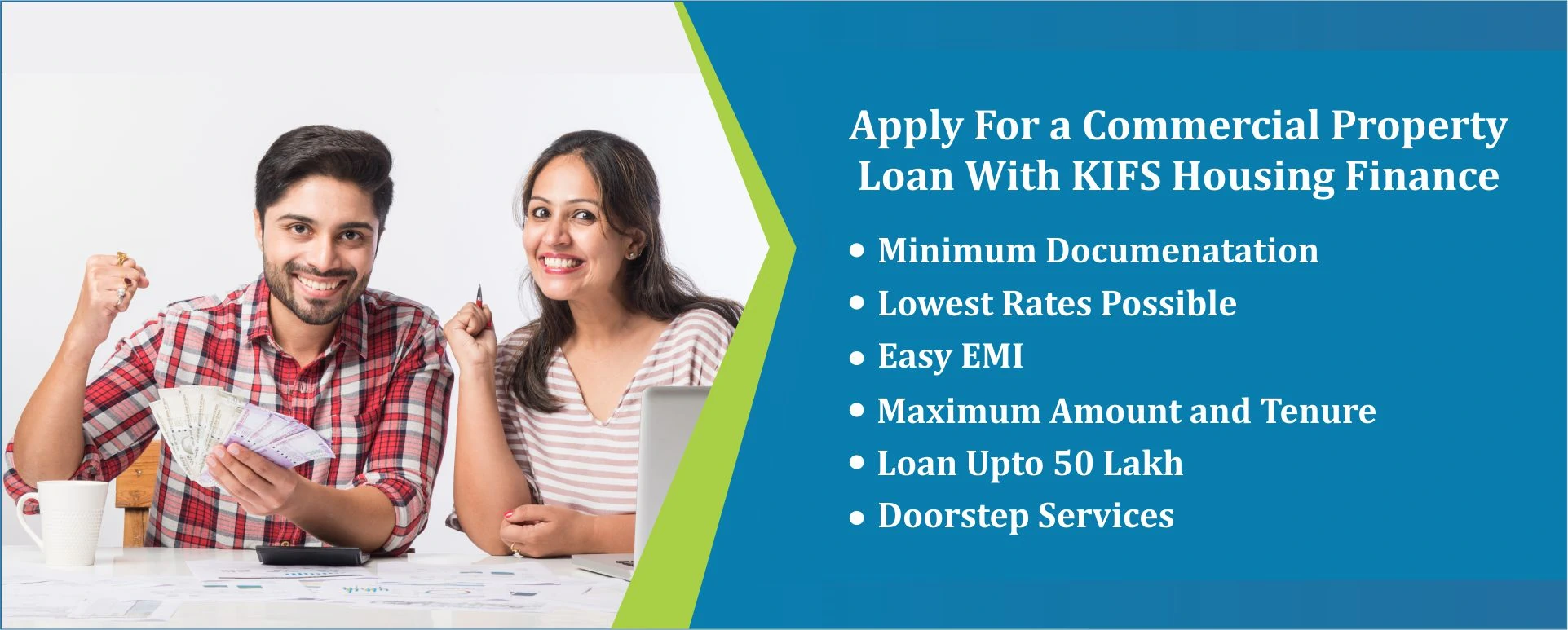 Are you looking to invest in commercial property but require financial assistance? KIFS Housing Finance Ltd offers hassle-free loans against commercial properties at competitive interest rates. By using your commercial property as collateral, you can access funds and achieve your business goals.
Our tagline "LOAN WAHI JO AAPKE LIYE SAHI" reflects our commitment to providing our customers with loans that meet their specific needs. We believe that your commercial property can be an asset to help you expand your business and reach new heights, and we are dedicated to making this happen for you.
At KIFS Housing Finance Ltd, we understand the importance of using your commercial property to achieve your business goals, and we are committed to helping you do so. Our team of experienced professionals will guide you through the entire Commercial Property Loan process, from application to disbursement, ensuring that your experience is stress-free and hassle-free.
Apply for a Commercial Property Loan online with KIFS Housing Finance Ltd today and take the first step towards achieving your business dreams!