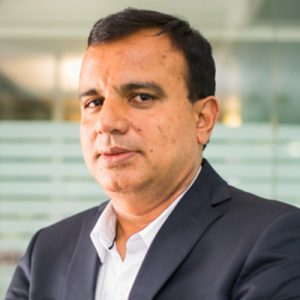 MR. RAJESH P. KHANDWALA
MANAGING DIRECTOR
Mr. Rajesh P. Khandwala is a visionary and founder of the Khandwala Group. He is a Commerce Graduate having experience of over two and half decades in Capital Market activities. He is a dominant figure in Gujarat Capital Market and has contributed greatly to the Groups rise. He has rich and varied experience in the field of Primary Market, Secondary Market and Mutual Funds. He is an Independent thinker and a measured risk taker with a passion for equities. With his support in the business of housing finance, he is taking up the Company to the new heights.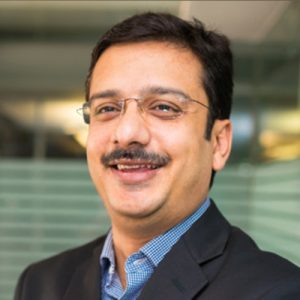 MR. VIMAL P. KHANDWALA
MANAGING DIRECTOR
Mr. Vimal P. Khandwala is a Commerce Graduate and has deep operational knowledge of more than 20 years in Capital Market activities. He has rich experience in Primary Market, Secondary Market, Derivatives and Arbitrage Operations, and Financial Management. With his strong operational skills Mr. Vimal keeps providing the group with the much needed controls for efficient business operations. With his support in the business of housing finance, he is taking up the Company to the new heights.
Mr. Kushal Khandwala
WHOLE TIME DIRECTOR
Mr. KUSHAL KHANDWALA – is a graduate with a Master's degree from the University of Warwick, who possesses substantial expertise in the Finance sector and Non-Banking Financial Company (NBFC) funding. Following a 3-year tenure at one of the top 3 investment houses, he has been actively involved with the KHANDWALA Group, assuming a full-time role in overseeing the operations of KIFS Housing Finance.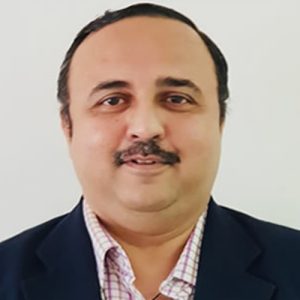 MR. KARTIK SHAILESH MEHTA
NON EXECUTIVE DIRECTOR
Mr. Kartik S Mehta is a qualified Chartered Accountant from Institute of Chartered Accountants of India and a member of the Institute of Cost Accountant of India. He is also qualified Certified Financial Planner. He is a Career banker with more than 27 years of experience in the banking and the financial services industry in India. He has worked across various functions including corporate finance, treasury management, retail banking and distribution, agriculture credit and priority sector and microfinance during his banking career. Over the last couple of years, he has been associated as a Micro Finance practitioner and has extensively worked in the western geographies of India. Mr. Mehta has also been involved with some pioneering work in the banking correspondent space and has travelled extensively to study the model in Brazil and South Africa.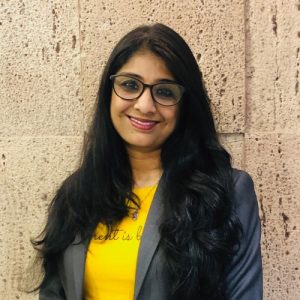 MRS. PURVI J. BHAVSAR
NON EXECUTIVE DIRECTOR
Ms. Purvi J Bhavsar has won several awards and accolades during her professional career including the "Leading women in Telecom" for the year 2010. She has over 25 years of diverse experience in the financial services and telecom industries. Starting her career with Kotak Mahindra Finance Ltd. She has worked in various functions including corporate finance, retail, banking, channel management, distribution and sale with Apple Industries, HDFC Banks, ICICI Bank and Vodafone. Ms. Bhavsar was one of the selected few within ICICI who was identified for a fast track career development. Prior to working in Micro Finance, she was also the regional head in Mumbai looking after the liability business of more than 5000 crores in her territory and handling over fifty branches and leading a team of over 500 employees.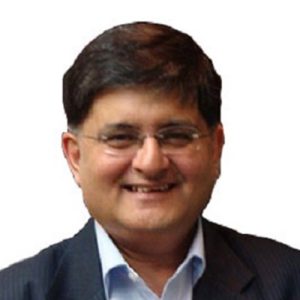 MR. SATISH MEHTA
INDEPENDENT DIRECTOR
Mr. Satish Mehta is the founder of Athena Advisors – a boutique consultancy firm, consulting in the areas of Mortgage Finance and Credit Information & Bureaus. Mr. Mehta's experience spanning over 40 years in the areas of housing finance, consumer finance, business development, training, credit information and management consultancy has resulted in the creation of India's first credit bureau – CIBIL, and he has extended invaluable expertise to the fledgling financial infrastructures of countries in South Asia and the Middle East. Prior to founding Athena, Mr. Mehta worked with the Quantum Group (CEO), Dun & Bradstreet Dubai (President – Financial Infrastructure & Credit Bureaus), Credit Information Bureau (India) Ltd – CIBIL (MD), HDFC (General Manager) and Piramal Capital & Housing Finance Limited (COO).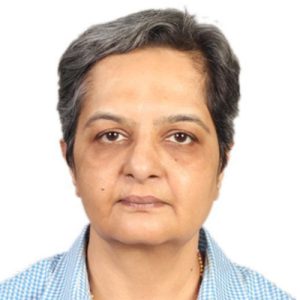 MS. BHAVNA DESAI
INDEPENDENT DIRECTOR
Smt. Bhavna Govindbhai Desai, is a Bachelor in Commerce from Bombay University having over two decades of experience in shares and security market activities. Presently, she is associated with various companies in the capacity of Independent Women Director.